Profile

Free Account
Created on 2009-05-03 19:23:23 (#255099), last updated 2017-04-04 (24 weeks ago)
10,097 comments received, 7 comments posted
1,546 Journal Entries, 504 Tags, 0 Memories, 15 Icons

About

Mini Bio
Laughter is timeless.
Imagination has no age.
And dreams are forever.



Hey everyone! My name is Sophie. Reading and writing are two of my favorite things to do, though I seem to be having a dry spell writing wise lately. I also love singing, history, and many other things.

This journal is friends only. I love new friends though, so if you leave me a comment in my friends only post telling me how you found me and what we have in common, I'll probably add you back.




Music Bat for Lashes, Florence + The Machine, Iron & Wine, Mumford & Sons, Loreena McKennitt, Ingrid Michaelson, Lykke Li, Regina Spektor, Laura Marling, Ellie Goulding

I love to ship like a crazy woman and I love fandoms, so here are just a few of the fandoms and ships I love.
Angel the series/Buffy the Vampire Slayer:
Angel(us)/Cordelia
Faith/Wes
Buffy/Spike
Doctor Who
Doctor/Rose


Harry Potter
Harry/Hermione
James/Lily
Rose/Scorpius

Downton Abbey
Matthew/Mary

Merlin
Arthur/Morgana

Fringe
Peter/Olivia

Castle
Castle/Beckett

Luther
Luther/Alice

Legend of the Seeker

Richard/Kahlan

Cara/Kahlan

Richard/Cara



The X-Files
Mulder/Scully


Veronica Mars
Veronica/Logan

Firefly/Serenity
Mal/Inara

I'm also a HUGE fan of period dramas.




athenas_garden
accio_book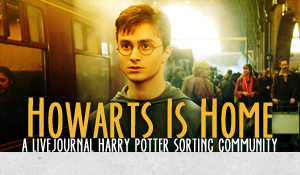 hogwartsishome a fantastic Harry Potter challenge community.



By
easy_to_corrupt


Awards:


Connect
agatha christie
,
alias
,
angel
,
angel/cordelia
,
arthur/morgana
,
bat for lashes
,
buffy the vampire slayer
,
cats
,
chocolate
,
coldplay
,
dancing
,
dido
,
disney
,
doctor who
,
doctor/rose
,
donna noble
,
drawing
,
fangirls
,
firefly
,
florence + the machine
,
goo goo dolls
,
harry potter
,
harry/hermione
,
his dark materials
,
history
,
house
,
imogen heap
,
legend of the seeker
,
meg cabot
,
merlin
,
mythology
,
reading
,
rose tyler
,
serenity
,
ships
,
singing
,
speak
,
swimming
,
tamora pierce
,
the tenth doctor
,
the x-files
,
u2
,
veronica mars
,
writing

People
[View Entries]

Communities
[View entries]

Member Of (3):

Subscriptions (6):

Administrator Of (1):

Feeds
[View Entries]

Subscriptions (0)

Linking
To link to this user, copy this code:
On Dreamwidth:
Elsewhere: